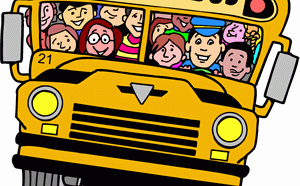 APRIL 12 – AVID Field Trip to Colleges APRIL 26 – GRIP sponsored Field Trip to ANGELS STADIUM 1:30-9 PM MAY 6 – CHOIR Field Trip to KNOTTS (SATURDAY) MAY 12 – AVID KNOTTS Field Trip MAY 19 – BAND & ORCHESTRA Field Trip to KNOTTS
Principal's Message
Dear Parents and Families,
      As we begin the 2022-2023 school year, I hope that you and your family found the time to relax and enjoy the summer. My name is Juan Alvarez, and I am the new principal of Doig Intermediate. I am very passionate about helping students maximize their potential and look forward to partnering with you to provide students with a high-quality educational experience.
      Before joining the Doig Intermediate team, I served in a variety of teaching and educational leadership roles. Some of the roles I have held included being a first, second, third, and sixth grade teacher at Russell Elementary, Riverdale Elementary, and Cook Elementary. I was also a Special Education teacher at Ralston Intermediate for six years. In addition to being a teacher, I was a Teacher on Special Assignment in the 7-12 Instructional Office. For the past 5 years, I have worked at Santiago High School as an assistant principal. I have had the good fortune to work closely with the families of our community, and I am looking forward to continuing that support as the principal of Doig Intermediate.
      My academic background includes a Bachelors of Arts in English Literature from the University of California, Irvine and a Master of Arts in Special Education from Chapman University. Prior to attending college, I graduated from Los Amigos High School in 1997. I am very proud to have been a student of Garden Grove Unified School District as it prepared me for college and helped me in achieving a career that has been so rewarding. The same educational values that were taught to me, I hope to instill in our students by teaching them about the positive rewards of lifelong learning.
      I am confident that with the creativity and collaborative spirit of our Doig team, we will continue to offer an amazing education and school culture that connects students and families with their school. Thank you for the opportunity to serve your families in this role. Please do not hesitate to reach out to me if you have any questions, concerns, or ideas you would to share.  
Respectfully,
Juan Alvarez
Principal
Doig Intermediate
Our School
Greetings Spartans and community!
Doig is a National AVID Demonstration School and Schoolwide Site of Distinction. Here on campus, we make sure to establish a positive school climate for our 600 scholars in attendance.
Our Family Council is centered around the AVID program, consisting of a parent group that comes together to help with fundraising, assemblies, and events. Participants make it their goal to hold quality events as a means to enhance students' educational experiences. Our program's partnership with AVID also encourages scholars to join the road to college for future success. Parents can get involved through monthly meetings and other invites. We look forward to expanding our family group and coordinating wonderful events!
Doig's after school programs offer new enriching opportunities for students. Here are our programs when we return in-person instruction :
Spartan Hour addresses the academic needs of all students, creating intervention plans before, during and after school. Our highly trained educators make accommodations for the sake of scholarly success by reviewing class content.
The Robotics Club covers concepts such as coding, technological programming and Minecraft! Participants become responsible digitally literate citizens as they work with hands-on equipment. 

Doig's 1:1 student to computer ratio as a part of daily instruction enhances student engagement and concentration when working with innovative technology. T

he club teaches internet use and self-initiation, ensuring success for the digital age we live in. 
Our Running Club increases the number of student athletes as members commit to exercise plans. The club encourages fitness and a healthy diet, placing an importance on overall well-being. 
Doig's Dance Program guarantees the ability to express oneself through interpretive movement. Students in the program perform choreographed routines in groups and individually. This program teaches communicative and collaborative skills as students work in a team to execute artistic performances.
ASB channels school spirit while instilling leadership skills in participating scholars. ASB members help with events and academic matters on campus. Students volunteer to help the community and partake in extracurricular activities, exerting a sense of community involvement. 
Boys & Girls Club develops students' social and athletic skills as they collaborate in fun activities year round. The program is offered for grades second through sixth, providing exciting opportunities every day until 6 P.M. Students become involved in extracurricular activities after school alongside a highly trained, trusting staff member. Our staff members also emphasize academic responsibility as they provide an hour of homework assistance.
The Doig Action Committee raises civic education and engagement for important worldly issues. Students in the committee become globally aware of social issues and exercise their political efficacy to make a community-wide change. We are proud to announce that our students are aware of worldly injustices and current events.
Doig was awarded the AVID National Demonstration Award out of all intermediate schools in the Garden Grove Unified School District. We are also a PBIS School, currently bronze and moving up to silver with our students' chronic effort and achievement! Our teachers and staff highly value all forms of success and accolades students with awards such as Honor Roll, the Principal's Award, and Most Improved Award. 
CHOOSE DOIG!
What makes Doig unique is its innovative college and career ready culture, preparing scholars for an eclectic choice in careers and academic paths.
We offer rigorous Advanced Placement courses in history, science, and math to boost student work ethic for academic success.
Doig is a 2016 California Honor Roll School for academic excellence and focuses on closing the achievement gap once and for all!
We have a supportive culture with mental health counseling and mentors for our scholars, promoting overall wellness as a priority here on campus.
Our newly-modernized campus with air-conditioning in every classroom satisfies the demand for student comfort in our California weather!
We offer free parent education classes in English, Spanish and Vietnamese. These classes promote parental involvement on campus through effective communication. Parents are also welcome to join in fun family events here on campus! 
Study time is highly valued! We extended computer time and library hours so that students can utilize the quiet environment to practice their study skills.
We would like to warmly welcome you into another productive school year, and hope that you can join us for the success of our scholars.